Get off the couch, get on the roller trainer and start your workout with icTrainer, because boring indoor training is a thing of the past.
Surprise your "competitors" with a super wheel shape in the coming season and show them your rear wheel.
Download exciting training units and have fun roller training with accompanying music or videos.
With our indoor training software you have a variety of options to make your workouts exciting…

Training with lots of data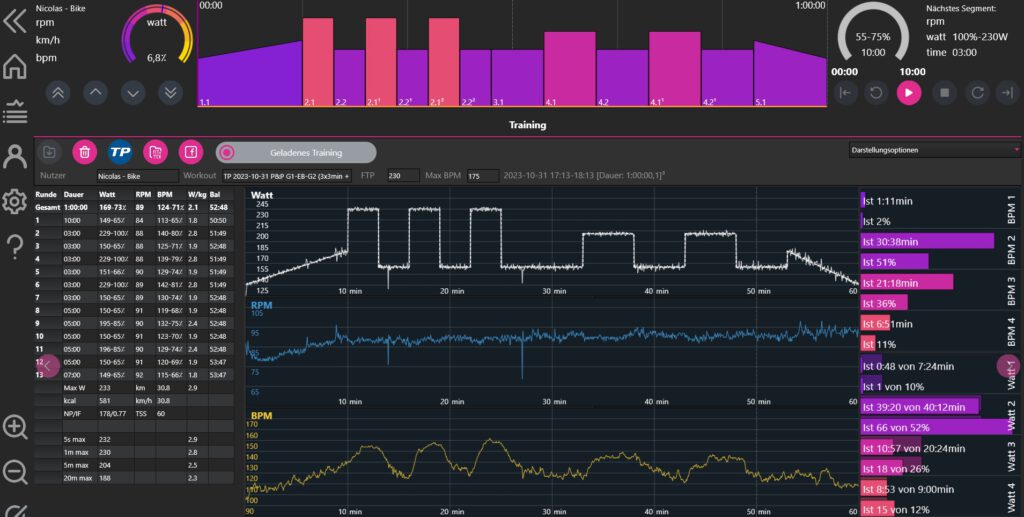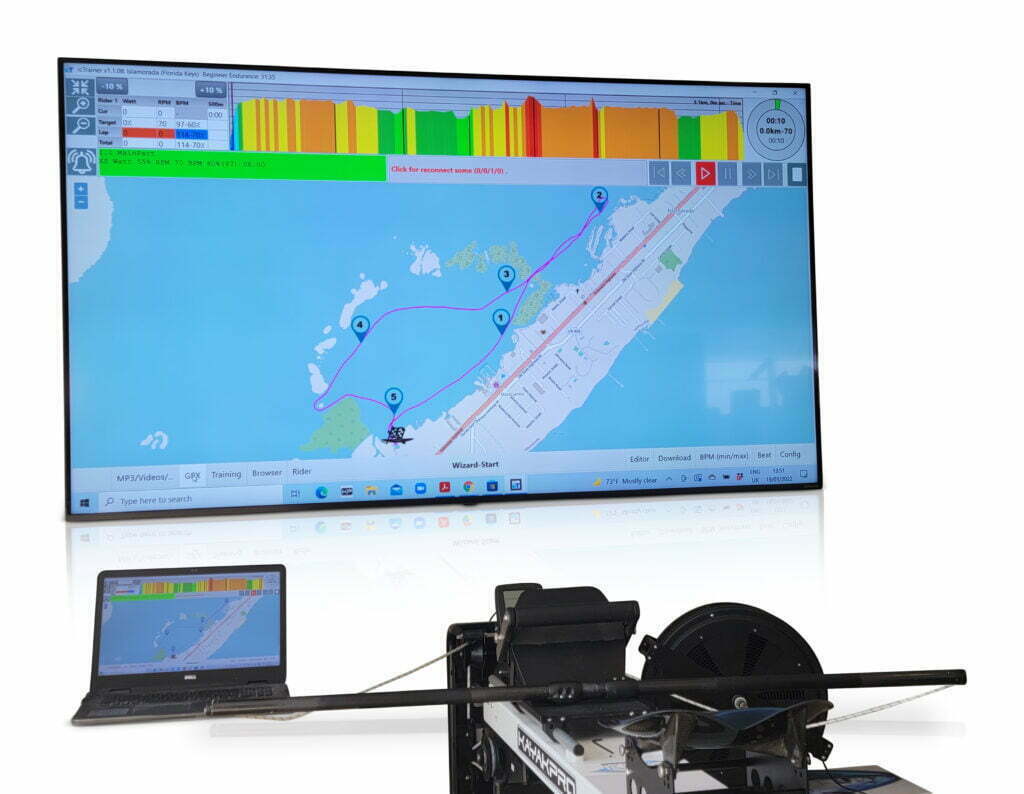 Training with real tracks & music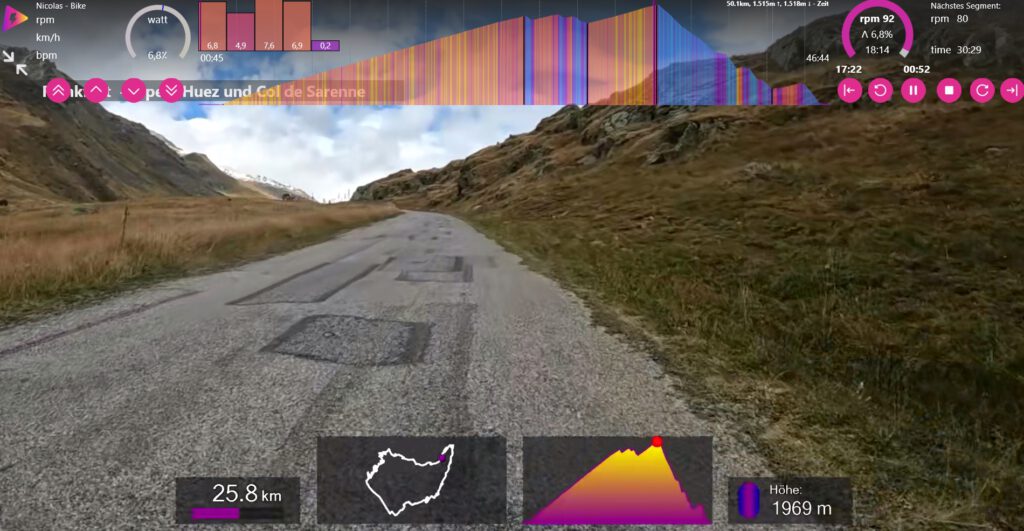 Own workouts
Besides the possibility of a free workout, there is the possibility to create your own workouts in the software or to import a workout from another training software.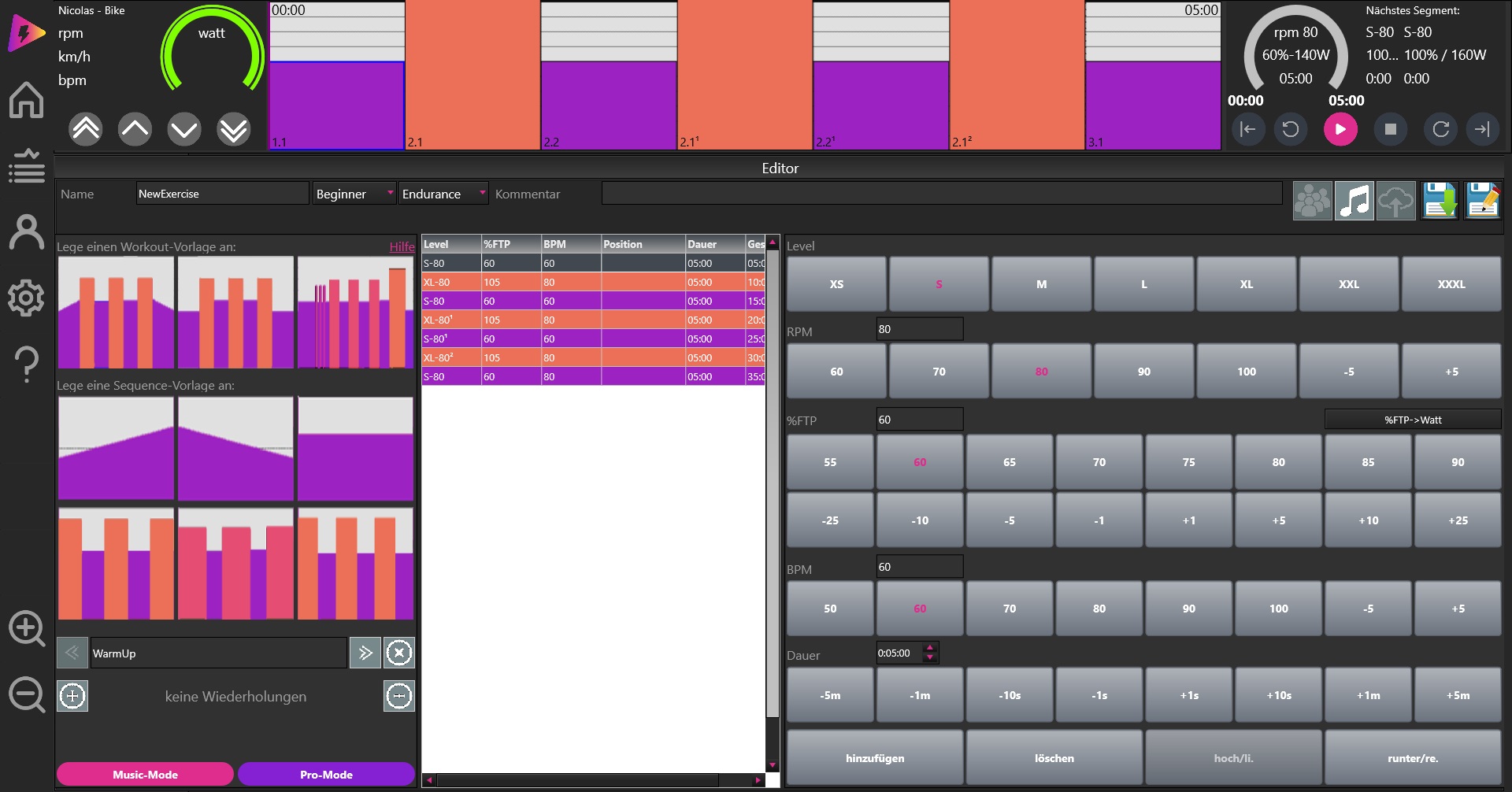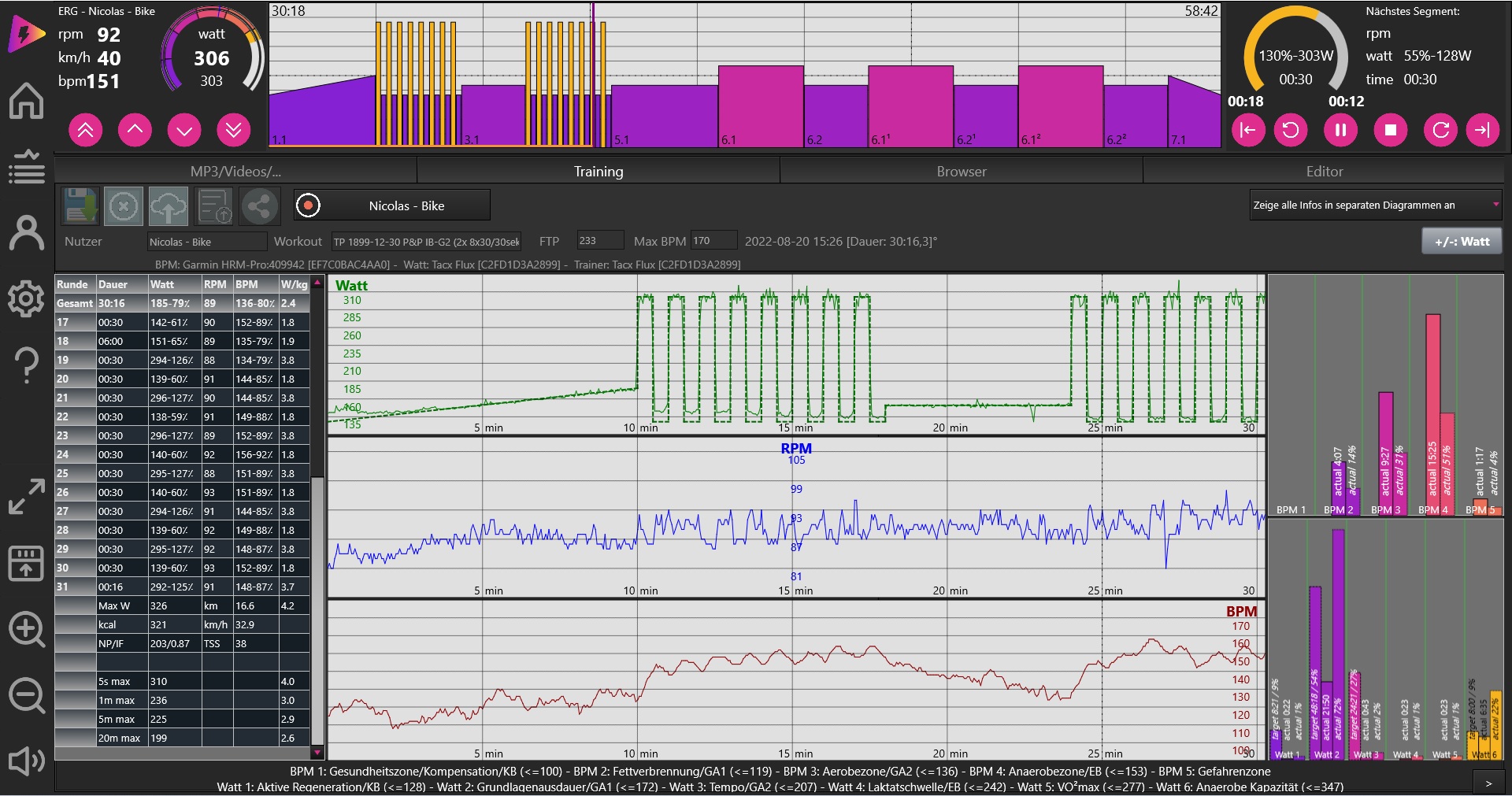 Preset workouts
We currently have 165 ready-made workouts and tests (e.g. step test, FTP test, etc.) for free use in our workout library.
We are constantly expanding the range of downloadable training content and competition routes to be covered. Support us and get involved. You also have the option of easily adapting existing workouts to your needs – even while roller training is running. In the end, nothing should disturb your indoor training. Just Train – No Game!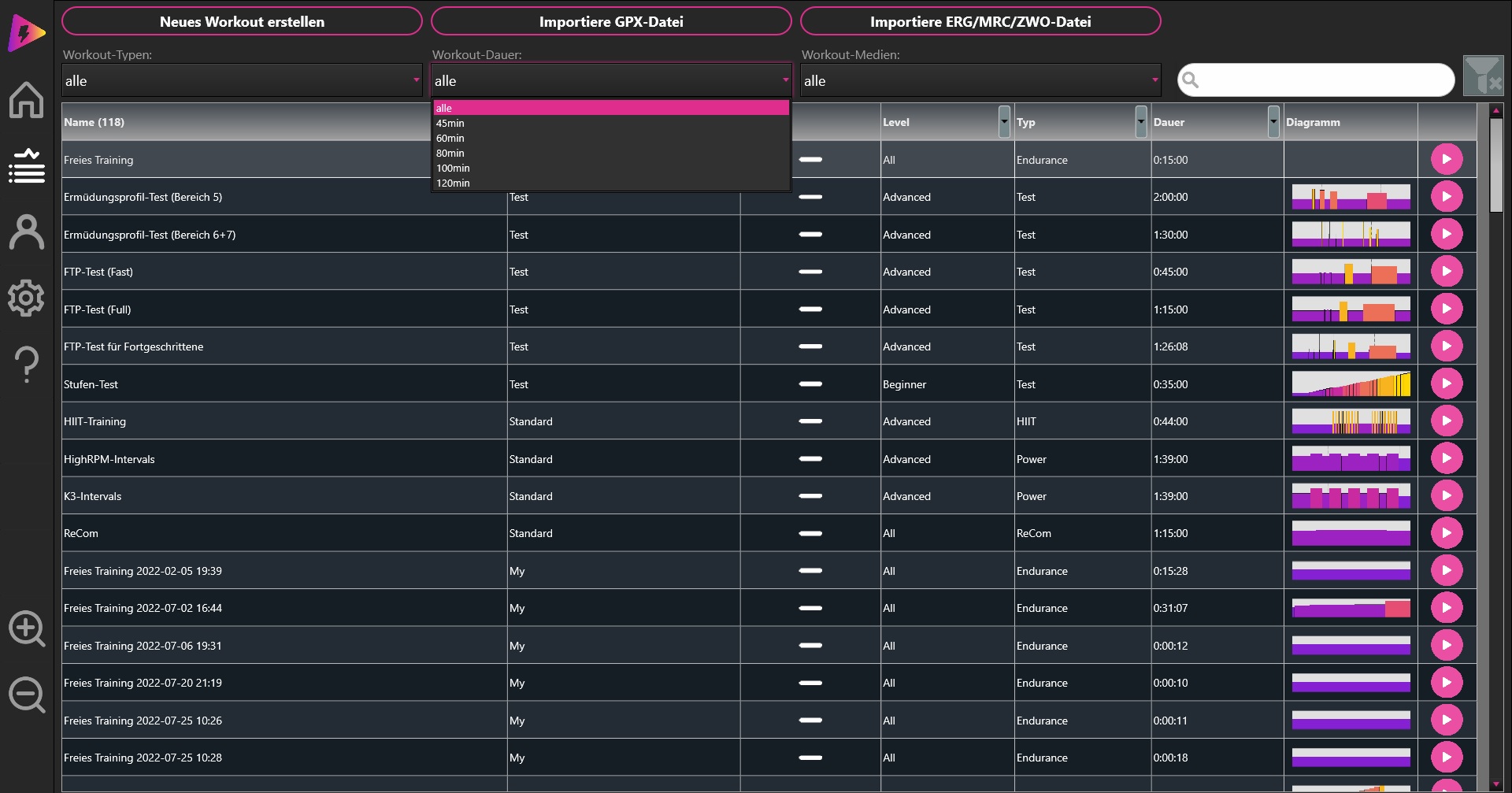 Training with music
With icTrainer you can accompany your training sessions with music, music videos and/or bike videos, just like with spinning. This supports motivation as the sessions are no longer monotonous. In addition, it also helps to train with the right cadence, as you orientate yourself on the beat.
The app currently only runs with media files so that you can also use the program in the basement without a WiFi connection. Disconnections can therefore not disrupt the training sessions. We may implement the use of streamed music videos later.

We distinguish between several types of music:
1. Royalty-free titles that have been made available for free use (e.g. Creative Commons Attribution License): In this case, icTrainer shows the source and terms of use
2. Royalty-free titles for which we have paid for their use in the icTrainer app and which you can therefore use in the app: we put together training packages for this purpose, which are then subject to a fee
3. YouTube music videos: for legal reasons we cannot provide you with any files here. However, there are various ways in which you can legally create private copies yourself (e.g. with Free YouTube Download ). You can then add your favorite music to the training sessions. As soon as we have found a way to combine the music videos with our training sessions, for example if you have a YouTube Premium subscription, we will do so.
4. You can also add inspirational bike videos to training programs showing where we have cycled the most beautiful routes for you. These videos can be downloaded in the app. So boring spinning units are a thing of the past, climb every mountain.

Training programs without any media files are in the NoMedia folder. You can download training programs with media background in the download tab of the app.

You can find sample videos on our YouTube channel.

You can find information in the FAQs if you want to make music/GPX videos available for use in icTrainer.
Training with videos (e.g. series/movies)
A big advantage of our indoor cycling software is that you can make it really small – if you want.
For example, while you are watching a series on Netflix or Amazon Prime, a report from the media library of your choice or a clip on YouTube, you can reduce our screen to a narrow strip with just one click, which gives you a great view of your video and still displays the most important training data in parallel.
Furthermore, we have alternatively integrated our own browser into the software, in which you can play your video streams or any video file (e.g. mp4).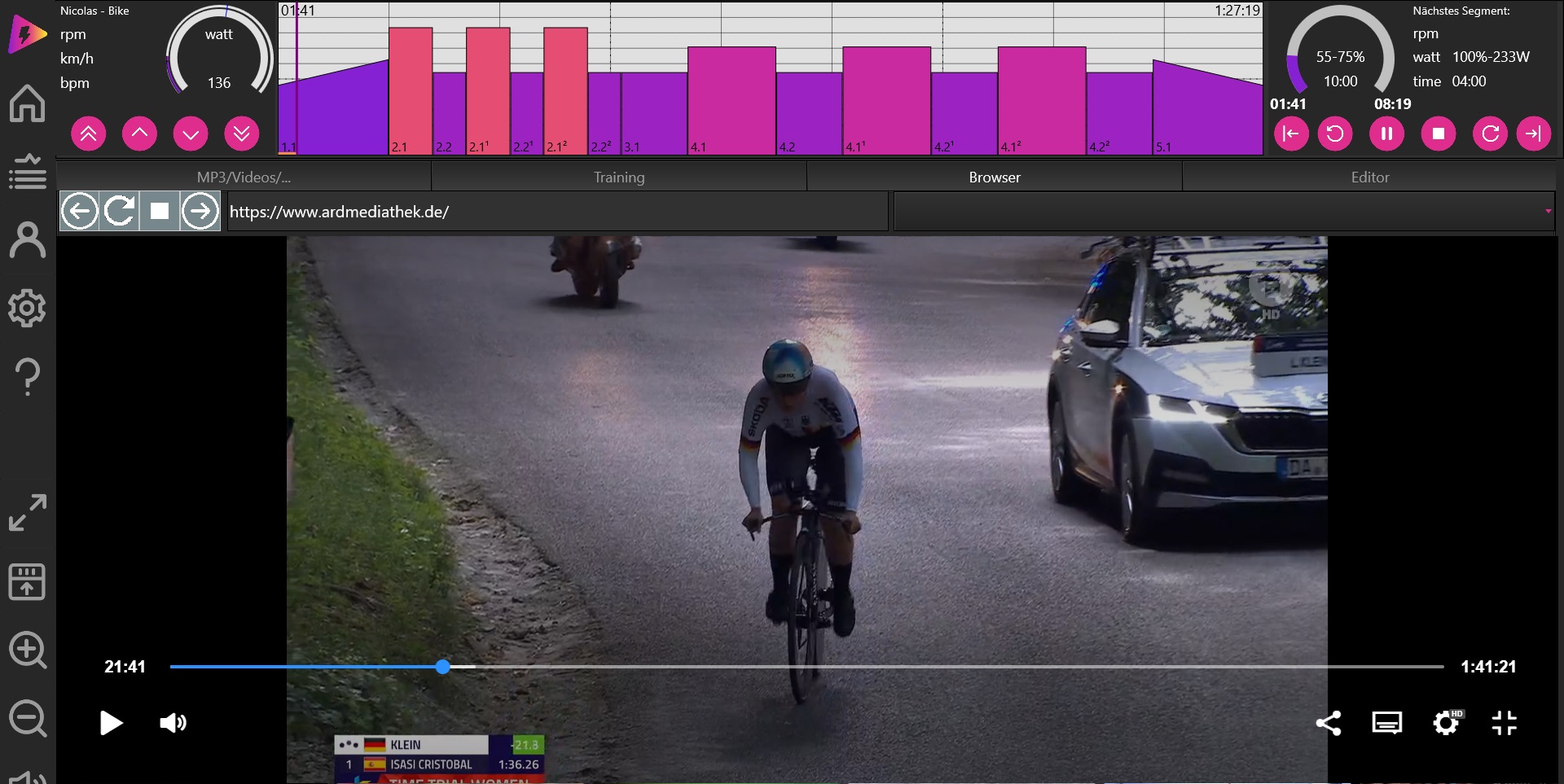 Training on real tracks
By default, we deliver many route videos with our software, which you can actually ride or run in structured indoor training for motivation.
Or drive your next competition or favorite route as your own GPX route (Windows/MacOS: OpenStreetMaps, Android/iOS: Google Maps, also with route videos).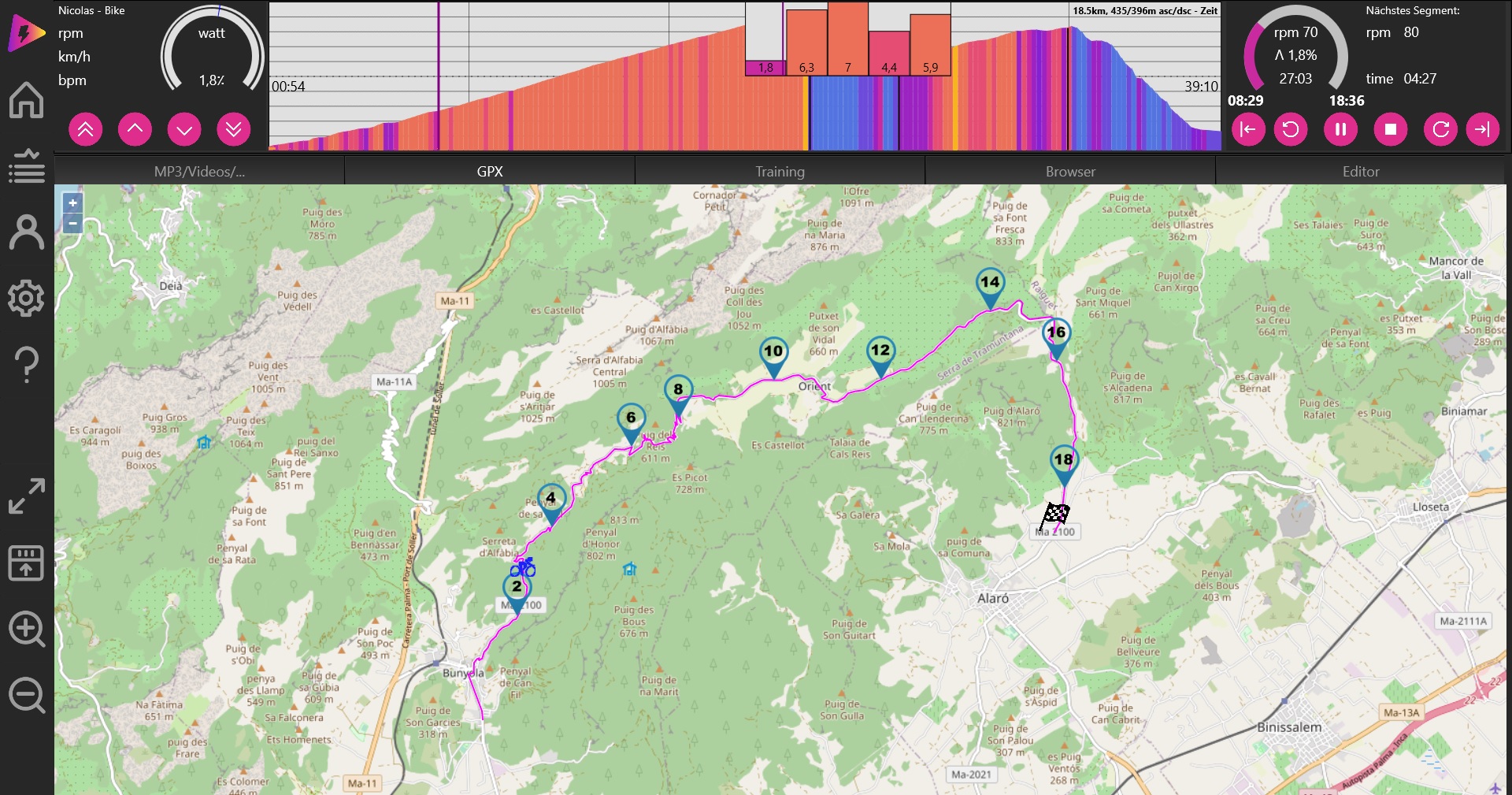 Further information
You can find more background knowledge in our extensive video tutorials